Manufactured Home Financing
Quality built manufactured homes in Nevada since 1979.
Call for financing information today.
We cannot endorse anyone exclusively but have had good experiences with Guild Mortgage.
Amanda Rea
Senior Loan Officer
5370 Kietzke Ln., Suite 103, Reno, NV 89511
https://www.guildmortgage.com/mortgage-loans/manufactured-home-loan/
Another great resource for mobile home financing: https://www.nevadahousingalliance.com/lenders/
Best prices you will find on the west coast!
Serving the Western States
The Best Home Manufacturer in Nevada
Affordable homes, quality built, serving the great western states.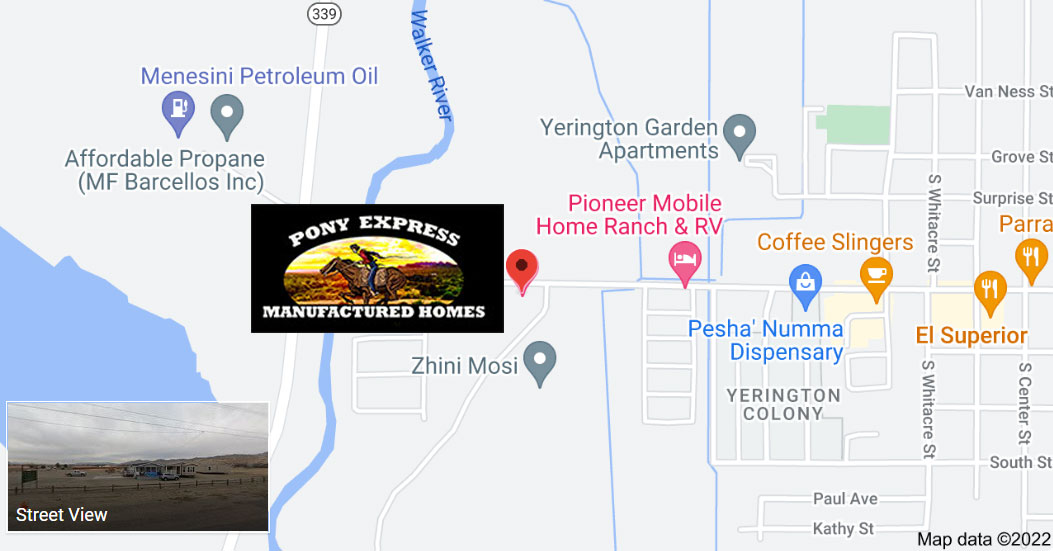 Pony Express
Manufactured Homes LLC
Email address: [email protected]
Office phone number: 775-400-9998
Sales Desk: 775-515-2859
Address: 821 W. Bridge Street Yerington NV 89477
Hours of operation: Monday – Saturday 9: am – 5:00 pm
Appt. only Sunday
Manufactured Homes in Nevada
Affordable homes at reasonable prices.