Quality built manufactured homes in Nevada since 1979.
Call for a financing information today.
821 W Bridge St, Yerington, NV 89447
Best prices you will find on the west coast!
Serving the Western States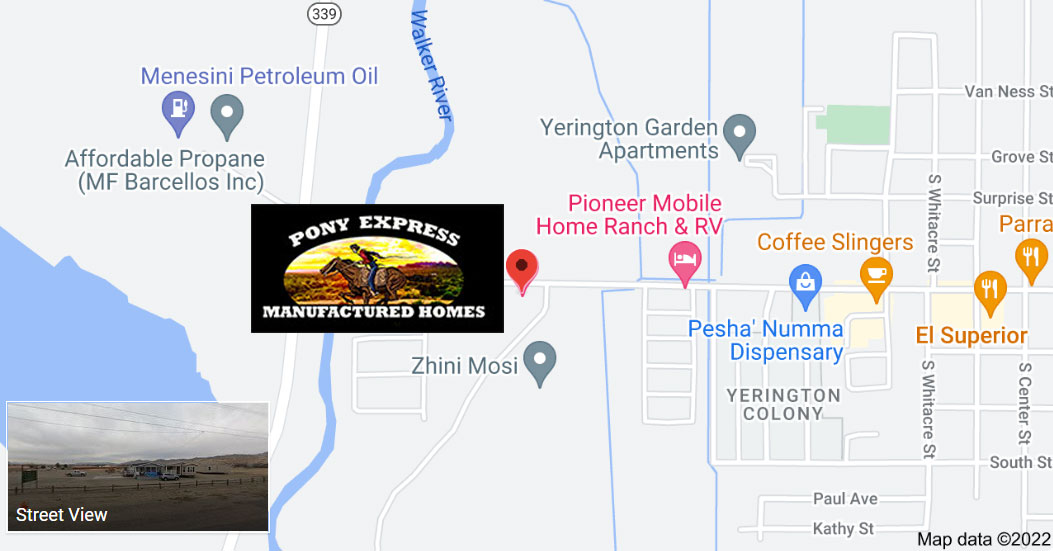 Pony Express
Manufactured Homes LLC
Email address: [email protected]
Office phone number: 775-400-9998
Sales Desk: 775-515-2859
Address: 821 W. Bridge Street Yerington NV 89477
Hours of operation: Monday – Saturday 9: am – 5:00 pm
Appt. only Sunday
Manufactured Homes in Nevada
Affordable homes at reasonable prices.